When you want your vehicle to function optimally, regular servicing from oil changes to battery inspections can help assure that your car is running securely, and at Latrobe Ford Inc., you find these services and more. We want to take away the bother of looking for a place to service your car in Latrobe, PA. Our Service Center has a matchup of quality and competitive prices, and we offer service coupons, too.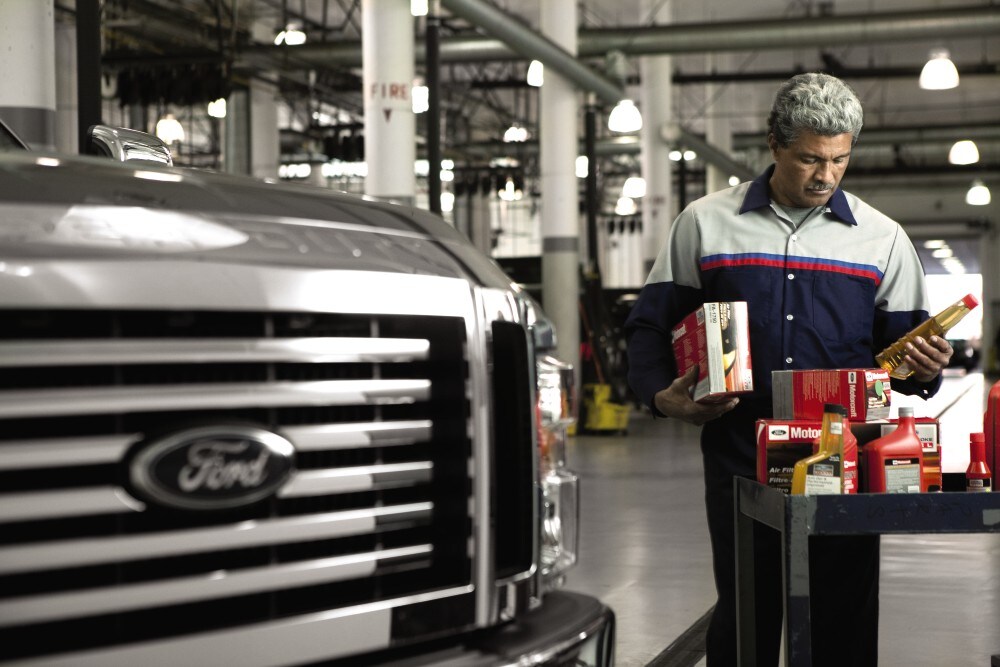 What services does my car in Latrobe, PA, need?
There are various services that can be right for your vehicle, and we can assist in guiding you towards the appropriate ones. Some of the common services that you can consider, however, include things like:
Oil: You will want to ensure that your vehicle has the right oil and that the oil and filter get replaced at the appropriate times. Over time, the oil can lose how effectively it cleans, and the materials that get into the engine may not be able to get cleaned properly.
Brakes: There are different parts involved with your car's brake system from the rotors and calipers to the brake pads. You want to ensure that the pads don't get worn, that brake fluid isn't leaking, and more.
Tires: The services can range from new tires for your Ford to a tire rotation, as well as checking the tread. With your tires helping your vehicle get a grip onto the road, they are an essential element to keep tabs on routinely.
This is only a short list of the car services that your car may need. Our Latrobe, PA, Service Center can get a better idea of the services your particular vehicle requires when we inspect it. Or, you can contact our service department directly, and we can discuss the services we offer and what may be right for your car.