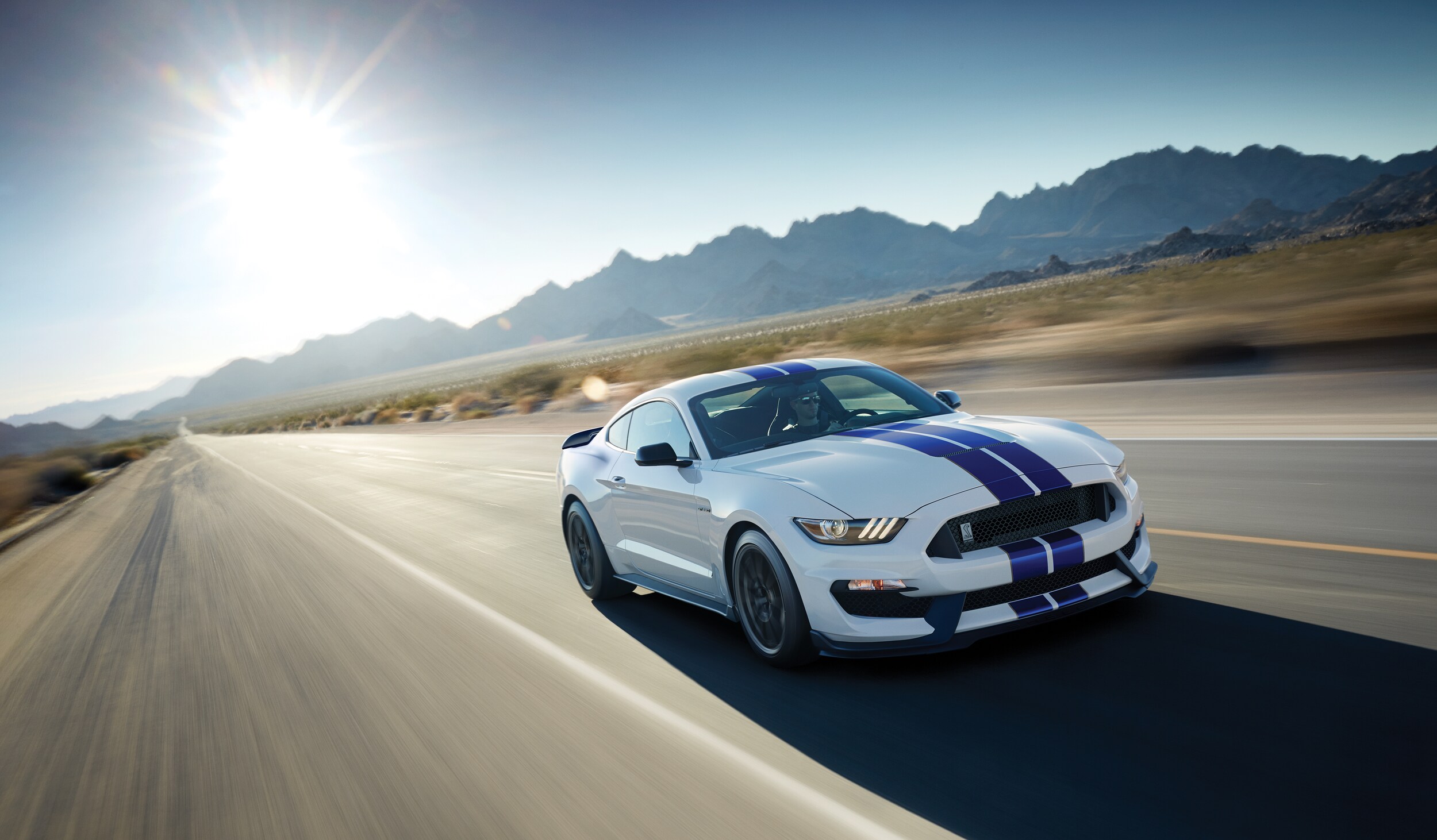 The 2019 Shelby GT350 Mustang is a special car; it is a testament to ingenious engineering, and the rarity of Shelby Mustangs make them a coveted car. Originally a race car, the Mustang GT350 is a powerful beast that offers horsepower other sports cars just dream of attaining. In fact, the latest Mustang Shelby GT350 is the fastest street-legal car to date! To learn more continue reading.
Bold Features
The Shelby GT350 seats four, and the rear seat is a 50/50 split-folding seat. The steering wheel is wrapped with Alcantara leather and features paddle shifters. The front seats - upholstered with Miko Suede Sports Seats - feature leather trim. You'll have access to FordPass Connect and SYNC 3, as well as voice-activated navigation. When it comes to safety, you'll have access to Ford CoPilot360, which provides blind spot monitoring, lane assist, forward collision alerts, and more safety features.
Enhanced Performance
The standard - and powerful - engine of the Shelby GT350 is a 5.2L Supercharged Cross Plane Crank V8 engine. This is paired with a TREMEC seven-speed Dual Clutch Transmission and the combo puts out an impressive 760 horsepower.
When it comes to handling, the Shelby GT350 is flawless. The Shelby GT350 is outfitted with a 3.73 TORSEN limited-slip rear axle and an independent rear suspension. The car also offers selectable drive modes and EPAS or Selectable-effort Electric Power-Assist Steering. The Shelby GT350 sits on twenty-inch aluminum tires that big it a bold and aggressive look.
Sporty Profile
The Mustang Shelby GT350 is known for its sporty look. Along with a rear spoiler, dual exhaust, and hood vents, the lighting of the 2019 Shelby GT350 includes HID headlights with LED Signature Lighting and LED sequential taillights. You can opt for a FiberGT4 Track Wing as well as a painted black roof. An optional vinyl racing stripe will also add to the aggressive look of the Shelby Mustang.
Check out Latrobe Ford to view the fastest street-legal car in the Ford line-up. We are eager to get our last model on the road! Now is the time to snag this deal before it's gone.