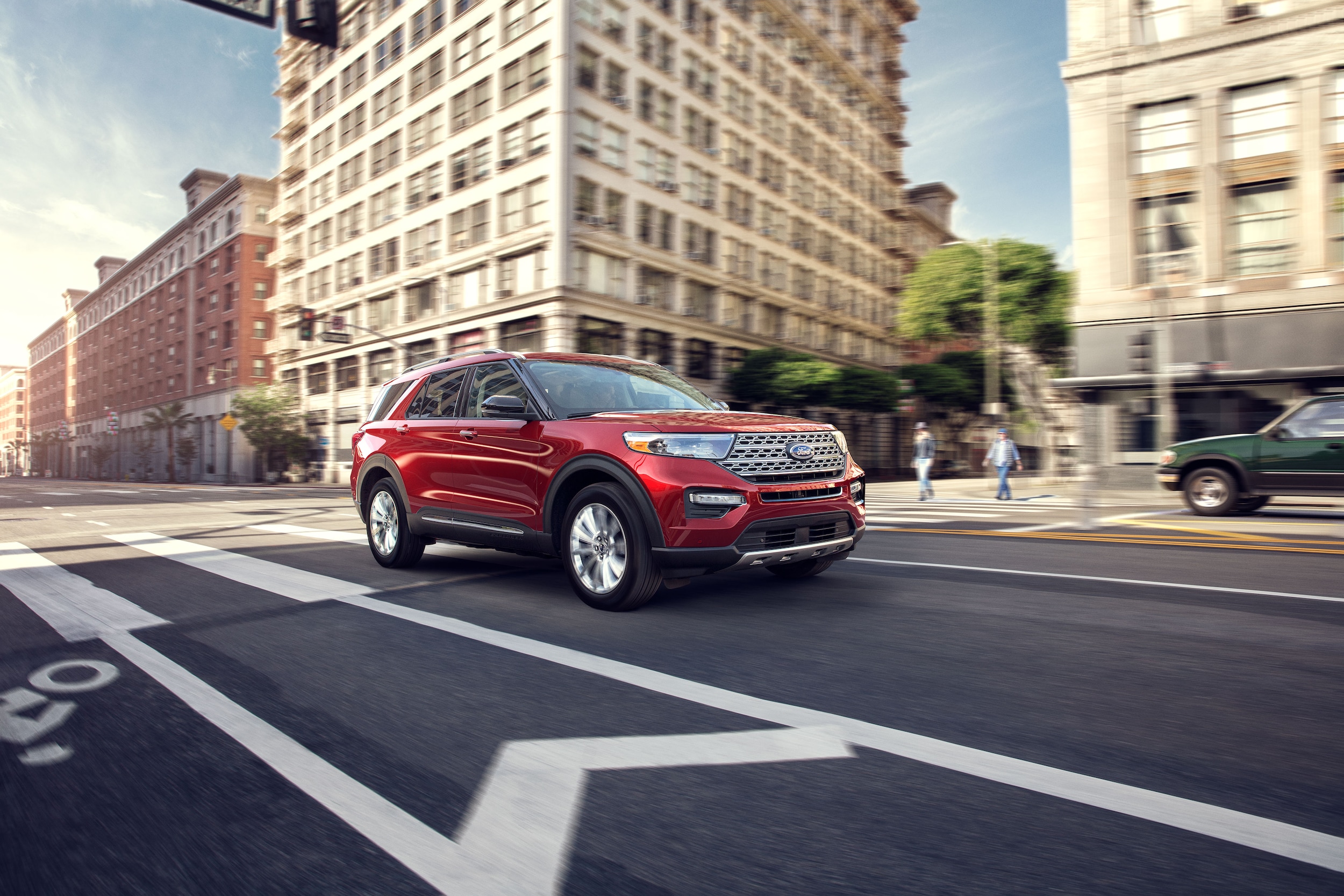 Ford has an impressive lineup of vehicles in every category. If you are interested in a moderately sized sport utility vehicle, then you will likely be deciding between the new Ford Explorer and Edge. These vehicles share a lot of similarities, so picking between them can be somewhat tricky without a little extra help from us at Latrobe Ford. Read on to learn more!
Engine and Fuel Performance
The Ford Edge features a 2.0-liter I-4 engine that provides 250 horsepower. You will get up to 300 horsepower in the Ford Explorer thanks to its 2.3-liter I-4 engine. This extra power makes the Explorer much more suitable for someone that plans on hauling a lot of heavy items. If you are more concerned with fuel efficiency than engine performance, then the Ford Edge is the right choice. You will get to drive around Latrobe, PA, for an extra mile on every gallon of gas in the Edge.
Vehicle Size
The new Ford Explorer is 10 inches longer and two inches wider than the Ford Edge. This extra space is used to provide a third row of seating, so you will be able to fit up to seven people in the Explorer comfortably. The new Ford Edge will comfortably fit five passengers in its two rows of seats. The sport utility vehicles share the same interior features, including dual-zone automatic air-conditioning, one-touch windows, and power controlled seats. Large families in Latrobe should opt for the Ford Explorer. Smaller families will find the Ford Edge more suitable to their needs.
Other Features
Virtually every other aspect of these two sport utility vehicles is identical. They provide the same entertainment, safety, and security features. A few of these premium features include two LCD touchscreens, voice recognition software, parking assistance, and a lane departure warning system.
Visit Latrobe Ford to Learn More
Choosing between the Ford Edge and Ford Explorer will come down to your preferences in two key feature categories, performance, and vehicle size. You absolutely cannot go wrong with either option. Please stop by our dealership in Lartobe to see these two top-notch SUVs in person while also getting your questions answered by our excellent staff. We look forward to working with you soon!
?