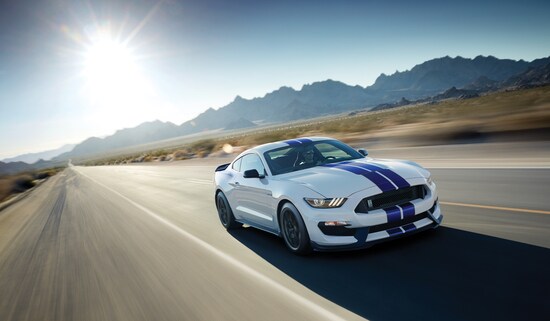 If you're looking for a great deal on a great new car, then we've got some excellent news for you. At Latrobe Ford, we have some remaining 2019 inventory that we're selling for rock-bottom prices to help make plenty of room for our 2020 models. Read on to learn more!
If you've always wanted to buy a brand-new car but thought you couldn't afford it, then now is the time to give us a look. Since these vehicles are from the previous model year, though, it means we aren't getting more in, so it's essential to act fast if you want to take advantage of these exceptional deals.
2019 Models Available
The 2019 models that we currently have available are the 2019 Ford F-150 Raptor and the 2019 Shelby Mustang. Both of these models are built for performance, allowing you to get an exhilarating ride for an excellent price.
The F-150 Raptor is built for fun in any location around Latrobe, PA. Where it excels, though, is in off-road conditions, thanks to the Terrain Management System and Trail Control. Other off-road-focused features include available Beadlock-capable tires. These rugged tires can be safely deflated if you are ready for a rock climbing adventure.
The Shelby Mustang oozes performance from the moment you lay eyes on its aggressively styled exterior. This vehicle isn't just for show, though. A 5.2-liter V8 engine gives you 526 horsepower. So powerful is the Shelby Mustang that Ford offers an event to help you become accustomed to using this performance machine on the track.
Don't Hesitate
The 2019 model years saw many significant enhancements for both the F-150 Raptor and Shelby Mustang. Therefore, you aren't giving up anything by buying the previous model year. Instead, you're gaining a great deal that will keep money in your pocket for other adventurous pursuits around Latrobe.
Visit Latrobe Ford to Learn More
Our dealership team is ready to show you all the advantages of owning one of these fantastic vehicles. Plus, we have an outstanding service department to keep your vehicle owning the road for years to come. If you're ready to be blown away by an outstanding deal, stop by our dealership today. We look forward to working with you soon!