Preproduction CGI image shown.
Meet the Broncos
The Bronco Family is vast, with a reach as far as you're willing to take it and a legacy that spans generations.The entire Bronco family is designed, engineered and built for adventure. So get ready to mount up and get dirty because the one and only legend is making its long awaited return.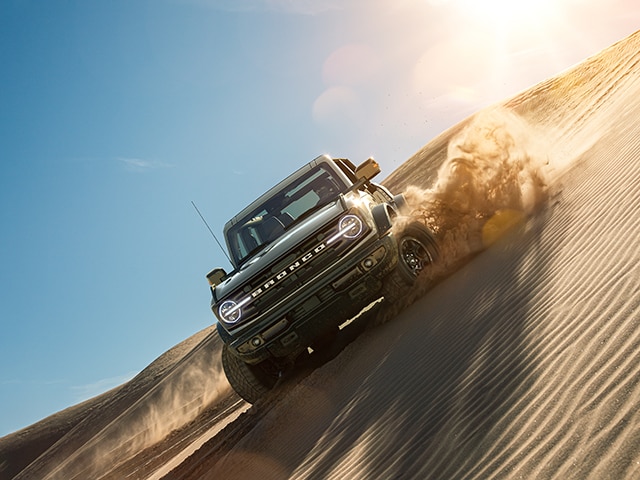 The 2021 Bronco
There's a whole world out there just waiting to be discovered. To find it you have to break rules, push boundaries and climb over the barriers in your way. With its relentless toughness and durability, the all-new Bronco was built to carry outdoor enthusiasts to wherever the wilderness calls. Available in two- or four-door models.
Preproduction CGI image shown. Available beginning spring 2021.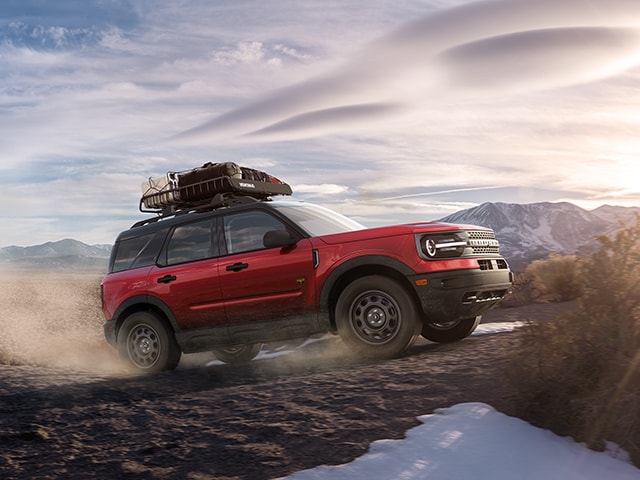 The 2021 Bronco Sport
Meet the latest in the family. The all-new Bronco Sport is your wilderness guide with four unique series engineered to match the way you experience the outdoors. Each, expertly equipped to get you out there - To the mountain ranges, the woodland trails, and the scenic shores. Your adventure begins in a Bronco Sport, and it never ends. Customize and order your Bronco Sport now, with your Ford Dealer.
---
The 2021 Ford Bronco Arriving Soon at Latrobe Ford!

The Ford Bronco is coming back, and many car shoppers have already reached out to our dealership about what this off-road icon will provide and when the Ford Bronco arrives. The new Ford Bronco comes with the same qualities that the past generation did while having the innovation and tech you expect from an all-new Ford vehicle. Ready for off-roading or any other task you need done, the new Ford Bronco is one of the most exciting vehicles to enter the market in quite some time. Read on for more 2021 Ford Bronco details!
What We Know About the New Generation of the Ford Bronco
Ford only recently confirmed the new Bronco, and we're learning more about this new vehicle with every passing day. We do know that the Ford Bronco offers three styles, which include two- and four-door models, as well as a Ford Bronco Sport that is a rugged addition to the lineup. All of these models offer items like skid plates, driving modes for all sorts of terrains, and, of course, 4x4 systems. The powerful engines of the new Ford Bronco combine with smart technologies, too, so you should expect seamless smartphone connection, a Wi-Fi hotspot to keep you connected as you explore, and many safety systems! We know our customers in Greensburg, Derry, Ligonier, and Connellsville are excited to explore the new Ford Bronco.
Contact Us for More Info About the Ford Bronco Before it Arrives in Latrobe, PA
Our team at Latrobe Ford is learning more about the new Ford Bronco every day, so be sure to use the contact form on this page if you want even more Ford Bronco details. You can also check out Bronco Nation for news releases and awesome merchandise specific to this off-roading icon. You also don't have to be an off-road expert to enjoy the capability of the new Ford Bronco. The Off-Roadeo program works as an off-road driving school and is free for every Ford Bronco driver!